Tools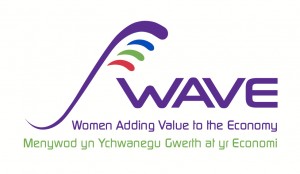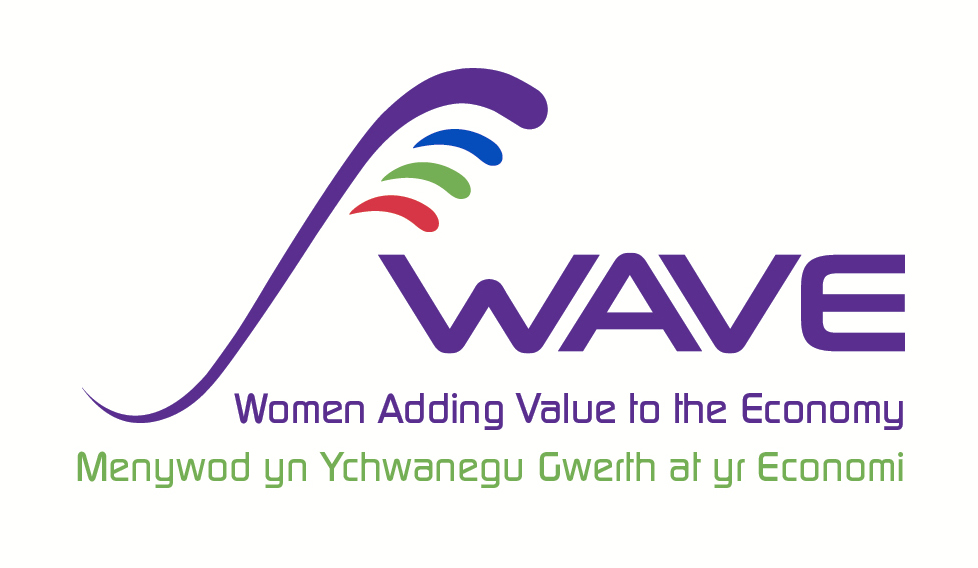 EqualPayPortal gratefully acknowledges WAVE's sponsorship of this page. WAVE's gender pay page  will take you to the Gender, Employment and Pay Network as well as other useful learning tools.
In this section you will find  the tools available to help close the gender pay gap – including tools to help you report on the gender pay gap,  – and to deliver equal pay.  All of the tools featured here are grounded in the legislative framework and all are publicly available. There are other reputable tools, such as those produced by trade unions or by specialist consultancies, which are available on a subscription or member only basis, and it has not therefore not been possible to include them. Of the topics covered here, some are relevant to employees, and some to employers.
How do your rates of pay compare with others doing work similar to yours?
There are a number of tools for enabling people to make salary comparisons, but not all are designed with equal pay in mind, and when considering them it is as well to look both at their purpose and the quality of their database.
The ONS digital online tool was launched by the Government in December 2016 at the same time as the draft Regulations on gender pay gap reporting were laid before Parliament. This interactive tool allows you to find out the gender pay gaps and average earnings in a wide range of jobs, categorised according to the standard industrial classifications used by the Office for National Statistics.  Where the information is available, it also shows how many women and men work in each role.
The online tool uses the latest data from the Annual Survey of Hours and Earnings to provide the most up to date gender pay gap data.
Paywizard is connected to the Netherlands based non-profit Wage Indicator Foundation. The Foundation aims to make sure that visitors are well-informed about jobs, salaries and employment law. It collects and compares labour market information through on- and offline surveys and desk research, and serves as an online up to date labour market library for millions worldwide. The UK Paywizard was developed for the Foundation by Incomes Data Services (IDS) and is also used by the TUC.
The Equal Pay Barometer has been developed by WAVE to enable women in Wales to find out how their pay compares to that of men working in Wales. and is based on the labour market survey in Wales.
Salary Search is a subscription service run by Croner Reward. There is no indication of the scale of the subscriptions payable, but as the service is designed primarily for employers, the amount payable may be make this a tool for employers, rather than for women in search of equal pay. The pay data held is collected from employers throughout the UK, and the results are then checked and analysed by Croner. Roles can be compared against the market using 600 job titles, 10 different job bands, 8 turnover bands, 7 employee bands, 10 UK regions, 68 UK counties, 75 UK towns and 34 industry sectors. Data is updated monthly.
A simple and straightforward pay structure
A pay system provides the basis on which an organisation rewards workers for their individual contribution, skill and performance. Each organisation will have its own unique pay structure, which it uses to determine specific pay rates for particular jobs or roles, usually based on the nature of the job, its content and requirements. A pay structure provides the framework within which the organisation places the pay rates for its various jobs or groups of jobs.
The structure should be explicit – if the method of determining rates of pay exists only in someone's head (which might be the case for a start-up company) then that method needs to be converted into a system that is as simple and straightforward as possible. People need to know how much they will earn, and what they have to do to earn it. This is known as 'transparency' and where equal pay is concerned, it is a legal requirement.
Acas has published an advisory booklet Pay Systems, which provides an introduction to the variety of pay systems currently in operation in the UK. Acas can also visit your organisation to help you understand what needs to be done to address a range of issues related to pay and reward and then work with you to develop practical solutions, including those aimed at tackling unequal pay.
The Code of Practice on Equal Pay
The basic tool for delivering equal pay is the Equal Pay Statutory Code of Practice. Everyone involved in pay determination in the workplace should ensure that they are familiar with the provisions of the Code. The Code will also help you to find your way through the The Equality Act 2010, which replaced the previous anti-discrimination laws with a single Act.  The Act replaced previous legislation on equal pay, including the Equal Pay Act 1970, the Sex Discrimination Act 1975, and the equality provisions in the Pensions Act 1995, and gives women (and men) a right to equal pay for equal work.
The provisions relating to equal pay are known as 'the equality of terms' provisions and are scattered throughout the Act, but they are all brought together in one place in the Code.
Gender neutral job evaluation
Job evaluation is a method for comparing different jobs to provide a basis for a grading and pay structure. Its aim is to evaluate the job, not the jobholder. Evaluating job demands inevitably involves value judgements that are, to some extent, subjective, and the aim of a job evaluation scheme is to minimise the scope for subjectivity, thereby making decisions about jobs as rational, consistent and transparent as possible, and helping to avoid bias or discrimination.
In Building on Progress the CBI has said that carefully-designed job evaluation plans and pay management structures are a positive step towards pay equality, and that building checks into pay systems and working with unions and staff councils can also be useful.
Acas has published an introductory advisory booklet Job Evaluation: considerations and risks. Page 25 of the booklet lists what additional assistance Acas can provide in helping employers to understand what needs to be done and how to do it.
The existence of an up-to-date gender neutral job evaluation scheme provides an employer with an automatic defence against an equal value claim. Gender neutral job evaluation is explained in the Equal Pay Statutory Code of Practice and is the best way both of establishing where men and women are doing equal work, and of ensuring that women's skills are not undervalued.
A job evaluation scheme provides an employer with a defence to an 'equal value' claim where:
The job done by the person claiming equal pay has been given a different i.e. lower value than the comparator's under the job evaluation; and
The job evaluation scheme satisfies the standards set by the courts and tribunals, i.e. it is analytical; thorough and impartial; gender neutral; and reliable.
The Equality and Human Rights Commission has published two guides, an introduction to the law on gender neutral job evaluation schemes and a general introduction to gender neutral job evaluation schemes.
The NHS Staff Council has published the NHS Job Evaluation Handbook, which is applicable across the UK. While aimed specifically at establishments within the NHS, the guide is the most thorough currently available and includes in-depth guidance on matters such as factor plans, profiling and what to do when a merger takes place.
In Scotland, Close the Gap has produced Guidance for Scotland's Colleges on equal pay reviews and job evaluation. Close the Gap has also published guides for small firms for whom a full job evaluation scheme may not be appropriate. These are Equal Value: a guide to comparing jobs and a Workbook for Comparing Jobs.
Pay analysis software
In order to find out whether employees are receiving equal pay for equal work an employer will need to collate and analyse a range of data about employees, their hours and patterns of work, and what they are paid.
Some software providers offer software and support packages specifically designed to identify any pay inequalities and implement a strategy to deal with them, and most non-specialist software providers can be briefed to produce software which will enable you to carry out the statistical analyses that you require. Whichever route you choose, it is important to remember that responsibility for ensuring equal pay for equal work remains with the employer, and cannot be devolved to the pay consultancy or software provider.
Data Protection
Processing and disclosure of personal information is protected by the Data Protection Act 1998 and any data held on computerised and non-automated systems from which individuals can be identified are considered personal data. Data assembled to enable an employer to identify any gender pay gaps and check whether employees are receiving equal pay for equal work may include personal data such as employees' names or payroll numbers.
This means that employees' consent to the processing of personal data is required even if, as will most often be the case, the outputs of the analysis are anonymised. Unless employees have given their express consent to the processing and disclosure of personal data, employees will need to be informed about the analysis and notified of any third parties, such as consultants or trade union representatives, who will have access to the data. However, it is not necessary to inform employees individually; staff can be informed by way of a circular or the staff intranet. The Information Commissioner has issued guidance on the Conditions for Processing Sensitive Personal Data.
Trade union representatives and external consultants involved in the pay analysis are required to observe data protection principles, which should be agreed with them before the analysis is begun.
Gender Pay Gap Reporting
The Government's digital online tool is described above. Guidance on gender pay gap reporting will be published by Acas in January 2017.
In preparation for the introduction in October 2017 of gender pay gap reporting, organisations are beginning to produce their own guidance.
Opportunity Now
Opportunity Now is the campaign on gender diversity from Business in the Community. Opportunity Now aims to increase women's success at work, because it's not only good for business but good for society too.
Business in the Community has published three new Gender Pay Gap toolkits and a factsheet designed to support employers in preparing for gender pay gap reporting and being transparent around pay within their organisation.
Gender Pay Gap Toolkit 1 Measuring your gender pay gap
Gender Pay Gap toolkit 2  Understanding your gender pay gap – for members only
Gender Pay gap toolkit 3  Communicating your gender pay gap – for members only
Business in the Community also has a wide range of other expert knowledge and guidance on the gender pay gap, including its 'Gender Pay Gap: what employees really think' research and analysis from its Benchmark survey
The EEF
The EEF is running a series of seminars for its members to enable them to prepare for gender pay gap reporting. The seminars aim to enable delegates to:
Understand the legal requirements re gender pay reporting– learn what they need to do, when, and how best to do it.
Consider the potential consequences of gender pay reporting for their business.
How to address any potentially negative consequences.
What metrics might they voluntarily publish to set their figures in context, and what narrative might assist in this process.
What will be applicable benchmarking for their organisation.
What steps might their company take to seek to narrow the gap.
Equal Pay Audits
An equal pay audit provides a framework within which an organisation can assess its vulnerability to equal pay claims and take action to deal with any potentially unlawful differences in the earnings of women and men doing equal work. Audits are recommended in the Equal Pay Statutory Code of Practice, and since October 2014 Employment Tribunals have had the power to order any employer who loses an equal pay case to carry out an equal pay audit.
An audit helps an organisation to decide:
Whether male and female workers are doing equal work;
If they 

are

 doing equal work, whether they are receiving the same pay and contractual benefits, and if men and women doing equal work are not receiving equal pay, why not;
Whether the reasons for any differences in the pay of women and men doing equal work (i.e. for them 

not

receiving the same pay and benefits) are legitimate;
On an action plan to remove any potentially unlawful differences in pay
It's important to note that the starting point is whether women and men are doing equal work – if a woman is not doing equal work to a male colleague then she will have no grounds for claiming equal pay. And while an organisation might start by looking at differences in average earnings, an audit considers differences in actual earnings – a headline figure of an 8% gap in average earnings could mask much wider gaps in different parts of the business.
An equal pay audit can also be used to look for pay gaps by gender, ethnicity, disability or working pattern.
The authoritative guidance on how to implement equal pay, including how to carry out an equal pay audit is published by the Equality and Human Rights Commission.
 Acas can visit your organisation to help you understand what needs to be done to address equal pay issues and then work with you to develop practical solutions, including an equal pay audit.
The Equality Challenge Unit has published Promoting Equality in Pay, a practical guide to conducting equal pay reviews in higher education, which could also be helpful to other large organisations considering carrying out an equal pay audit. A similar guide is published by the NHS.
In Scotland, Close the Gap produces a range of guides, including one on Conducting an Equal Pay Review.
Several trade unions have published guidance on equal pay audits. These include the PCS webpage on carrying out an equal pay audit, the NASUWT's Performance Management and Pay Policy Audit Tool, and  UNITE's PAY UP! A guide to fair pay and equality audits.
An equal pay policy
The Equality and Human Rights Commission recommends producing an equal pay policy as part of an action plan to tackle any gender pay gaps.
Action short of an equal pay audit
While carrying out an equal pay audit is the most effective means of ensuring that a pay system does not inadvertently discriminate on grounds of sex, actions short of a full audit can also help to eliminate sex bias. The Equality and Human Rights Commission guidance on how to implement equal pay contains guidance notes on specific aspects of the pay system. Go to Good Practice for more information.
A report from PricewaterhouseCoopers Legal LLP for the Office of Manpower Economics, Discrimination Law and Pay Systems looks at recent (up to 2013) developments in the law relating to equal pay and how these might affect public sector pay structures and pay determination. While the legal analysis is aimed at the public sector, the good practice elements of the report are equally relevant to large private sector organisations.
The Public Sector Equality Duty and the England Specific Duties
The Public Sector Equality Duty  consists of a general duty which applies equally across Great Britain, underpinned by a number of specific duties which vary across England, Scotland and Wales.  The general duty requires public bodies to have due regard to the need to:
Eliminate unlawful discrimination, harassment and victimisation and other conduct prohibited by the Equality Act 2010;
Advance equality of opportunity between people from different groups; and
Foster good relations between people from different groups.
Equal pay would come under the heading of eliminating unlawful discrimination. Go to Government for more information.
The Public Sector Equality Duty and the Wales Specific Duties
Public sector bodies in Wales have a statutory duty to publish Equality Objectives and to develop a Strategic Equality Plan. The Equality Act 2010 (Statutory Duties) (Wales) Regulations 2011 require that when drawing up equality objectives public authorities must have due regard to the need to have objectives that address the causes of any pay difference between employees who are from a protected group and those who are not.
The Equality and Human Rights Commission in Wales has published a guide, Employment Information, Pay Differences and Staff Training and the Equality Duty, which summarises how to analyse pay differences.
A more detailed briefing note, Equal Pay Duty has been produced as part of the WAVE project. While this is aimed at NHS organisations, its content is also relevant to other public sector organisations. The Equality Challenge Unit's publication, The public sector equality duty: specific duties for Wales: Implications for higher education institutions  also looks at the pay difference objectives.
The Public Sector Equality Duty and the Scotland Specific Duties
The Scottish Specific Duties are set out in the Equality Act 2010 (Specific Duties) (Scotland) Regulations 2012. The duties relevant to pay include a duty to gather and use employee information, a duty to publish gender pay gap information and a duty to publish statements on equal pay. The statements must provide information about the public body's policies on equal pay and on occupational segregation amongst its employees in respect of men and women; people who are disabled and people who are not; and people who fall into an ethnic minority group and those who do not.
The Scottish Government and its agencies collect, analyse and publish equality evidence and this is brought together in the equalities evidence area of the Government's website.  Uniquely, the site also features pages on income and poverty which relate explicitly to each of the equality strands.
The Equality and Human Rights Commission in Scotland's Technical  Guidance on the Public Sector Equality Duty: Scotland provides a definition of gender pay gap information.
Close the Gap has published Guidance for Publishing Information on Gender and Employment, Equal Pay and Occupational Segregation for public sector bodies in Scotland and A Toolkit for Trade Union Reps. 
Equality impact assessments
While equality impact assessments are part of the framework set out by the Public Sector Equality Duty, an equality impact assessment has a much wider relevance, for it is a tool to help organisations check that their policies and practices do what they are intended to do, and do so for everybody. An equality impact assessment is essential to check out the effects of any and all changes to the pay system. If the pay system is simple and transparent, the assessment needn't be burdensome.
Looking specifically at the Public Sector Equality Duty, irrespective of whether an equality impact assessment is required (impact assessments are not required in England), the courts place significant weight on the existence of some form of documentary evidence of compliance with the Duty, as this Briefing Paper from the House of Commons Library shows.
Acas has published a Manager's Guide to Equality Assessments and a booklet on Delivering Equality and Diversity which includes a section on pay.
Small businesses
Close the Gap has developed an online tool to help small and medium organisations bridge the gender pay gap. The Think Business Think Equality tool is clear and simple, with five short tests that focus on different themes. These are flexible working, progression and promotion, workplace culture, men and women doing different types of jobs and then pay and reward.
For each topic there is a test, and businesses can take each test separately or can choose to do them all at once. Each test should take no longer than five minutes to complete and at the end, , you get an assessment report and a score which tells you what you are you are doing well, what you could do better,  and provides you with a tailored action plan.
 Last updated 10th December 2016
---