Welcome to EqualPayPortal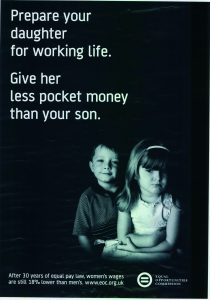 Information and advice on equal pay and the gender pay gap is scattered across so many different government departments and agencies that it can be hard to find what you're looking for. My goal is simply to help you to find the information you need.
EqualPayPortal is independent. There is no commercial sponsorship or advertising.
EqualPayPortal is objective. My sole aim is to equip you to deal with issues to do with equal pay and the gender pay gap.
EqualPayPortal is comprehensive. As well as statistics, you will find links to government policy across England, Scotland and Wales; advice from the Equality and Human Rights Commissions; tools to help you close the gender pay gap and deliver equal pay; guides to good practice; academic research, and of course, the legal stuff.
The legal information set out here is for guidance only. If you are in any doubt, or are involved in, or expecting to be involved in, legal proceedings, please seek professional legal advice from a solicitor specialising in equality law.
EqualPayPortal is up to date. I check the site at least once a week, but if you do find a link that is out of date please let me know. You can email me at info@equalpayportal.co.uk  
For who I am, and why you can trust me to give you accurate information about equal pay and the gender pay gap, visit About.  
Last updated 16th September 2018
---