New for August – on line pay gaps tool
Equality Act 2010 – S78 commencement order, go to Pay Gap Reporting and look under timetable
Gender Pay Gap Reporting in the public sector, consultation announced – go to Pay Gap Reporting and look under public sector
Welcome
Welcome to EqualPayPortal, the independent website aimed at equipping people to understand and deal with issues to do with equal pay and the gender pay gap. EqualPayPortal aims to:
Help you understand what the gender pay gap is and why it needs to be addressed – if you're new to equal pay, take a look at the 

Where to Start

page
Provide a single source of current and recent information on the gender pay gap
Promote good equal pay practice
Signpost sources of expertise
EqualPayPortal is cited in the Government's free downloadable booklet, The Gender Pay Gap Matters, as a useful source of information.
Making your task easier
There is a wealth of information about the gender pay gap. As well as statistics, which are published annually, there is the legal stuff – statutes and codes of practice; government and sectoral equality strategies; guides to good practice; and academic and market research. So much information, in fact, that it can be difficult to find what you are looking for. EqualPayPortal will make your task a lot easier.
Sheila Wild 
EqualPayPortal is run by Sheila Wild, who has over thirty years' experience of dealing with equal pay issues. During her time at the former Equal Opportunities Commission Sheila spent ten years working on equal pay cases and codes of practice. As Director of Employment Policy, a role she held for fifteen years, she lead the Commission's work on equal pay,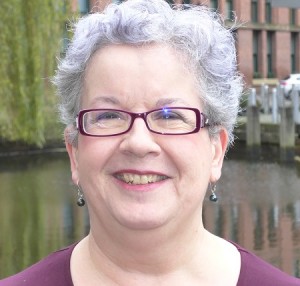 commissioning and developing a range of guidance on good equal pay practice, including equal pay audits. In 2007 Sheila moved across to the Equality and Human Rights Commission, where she continued to lead on equal pay.
Sheila left the Commission in 2011 to become an independent consultant and in 2012 she set up EqualPayPortal. Sheila is regularly called upon to give evidence to parliamentary inquiries into equal pay and the gender pay gap. 
If you'd like Sheila to work with you on your equal pay strategy, or draft guidance or advice for your organisation, you can contact her through info@equalpayportal.co.uk  
You can find out more about Sheila on

Legal information is provided on this website for guidance only, and should not be regarded as an authoritative statement of the law, which can only be given by courts and tribunals. If you are in any doubt, or are involved in, or expecting to be involved in, legal proceedings, please seek legal advice. Copyright to the material featured here belongs to the authors. If you intend to use the work for other than personal or research purposes please get the permission of the owner, prior to use.
Last updated 19th August 2016
---