New for September – on line pay gaps tool
Equal pay claims up – go to equalpayportalblogspot
PWC publishes its gender pay gap – go to equalpayportalblogspot
Gender Pay Gap Reporting in the public sector, consultation announced – go to Pay Gap Reporting and look under public sector
IFS briefing on the gender pay gap – go to Reading and Research
Welcome
Welcome to EqualPayPortal, the independent website aimed at equipping people to understand and deal with issues to do with equal pay and the gender pay gap. EqualPayPortal aims to:
Help you understand what the gender pay gap is and why it needs to be addressed – if you're new to equal pay, take a look at the 

Where to Start

page
Provide a single source of current and recent information on the gender pay gap
Promote good equal pay practice
Signpost sources of expertise
EqualPayPortal is cited in the Government's free downloadable booklet, The Gender Pay Gap Matters, as a useful source of information.
Making your task easier
There is a wealth of information about the gender pay gap. As well as statistics, which are published annually, there is the legal stuff – statutes and codes of practice; government and sectoral equality strategies; guides to good practice; and academic and market research. So much information, in fact, that it can be difficult to find what you are looking for. EqualPayPortal will make your task a lot easier.
Sheila Wild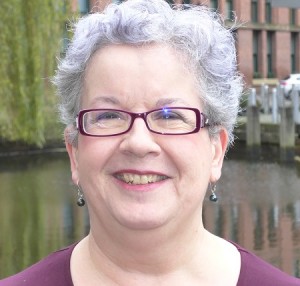 EqualPayPortal is run by Sheila Wild. Sheila has over thirty years' experience of gender pay gap issues at a national and organisational level. Her expertise was acquired during her time at the Equal Opportunities Commission (the EOC), where she was for many years Director of Employment Policy, and at the Equality and Human Rights Commission (the EHRC), where she continued to lead on gender pay matters. In 2011 Sheila left the EHRC and set up EqualPayPortal.
Her experience includes commissioning research, drafting codes of practice, preparing the evidence in major equal pay claims, and developing and disseminating tools and guidance to enable employers to take positive steps towards closing the gender pay gap and deliver equal pay in the workplace. Sheila has also shaped legal and public policy initiatives aimed at closing the gender pay gap, including the current proposals on gender pay gap reporting.
Sheila shares her expertise through EqualPayPortal, the independent website aimed at helping people to understand the gender pay gap, through her involvement in research projects, and through seminars, briefing sessions and expert panels. Sheila also advises the advisers on equal pay claims. She is a popular presenter on gender pay issues and is regularly called upon to give evidence to parliamentary committees, most recently the Women and Equalities Committee Inquiry into the Gender Pay gap as it affects Older Women.
Sheila is a professional writer with experience in report writing, grey literature, magazine and business writing. A member of the ALCS and a Fellow of the Royal Society of Arts, Sheila is currently working on a guide to gender pay transparency.
Alongside her achievements in the gender pay arena, Sheila is an award winning poet, whose debut collection Equinox was published in 2016. She chairs the Elmet Trust, which promotes the work of the late Poet Laureate, Ted Hughes, and the Book Committee at Manchester's historic Portico Library.
You can contact Sheila at info@equalpayportal.co.uk  

Legal information is provided on this website for guidance only, and should not be regarded as an authoritative statement of the law, which can only be given by courts and tribunals. If you are in any doubt, or are involved in, or expecting to be involved in, legal proceedings, please seek legal advice. Copyright to the material featured here belongs to the authors. If you intend to use the work for other than personal or research purposes please get the permission of the owner, prior to use.
Last updated 24th September 2016
---