Equal pay archives
On this page you will find links to some fascinating historical and contemporary archive material.
Winning Equal Pay: the value of women's work
This archive is part of The Union Makes Us Strong website and is a partnership initiative between London Metropolitan University and the Trades Union Congress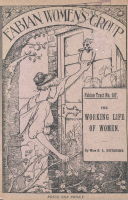 to record the long campaign to achieve equal pay for women. It was supported by the European Social Fund EQUAL Programme.
The site includes filmed interviews with women who fought for and won equal pay, hundreds of digitised images and documents from the TUC Library Collections, plus contributions from historians and other experts.
You can access the site here: http://www.unionhistory.info/equalpay/index.php

The University of Warwick Modern Records Centre
The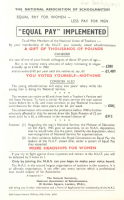 university library holds a selection of records relating to  equal pay and women in the workplace. As well as posters and pamphlets, the archive includes a set of DVDs about landmark equal pay cases produced by the TUC.
You can access the site here: http://www2.warwick.ac.uk/services/library/mrc/explorefurther/images/equal_pay/
Last updated 30th July 2019
---