About
Equal Pay Portal Team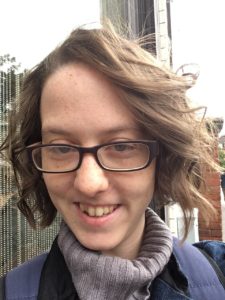 I'm Emily Pfefer and I'm one of the team that is the Equal Pay Portal. I've recently passed my PhD viva and I'm currently a Teaching Fellow at Queen Mary University of London in the School of Business and Management. My PhD thesis is titled: The Silence of Transparency: A Critical Analysis of the Relationship between the Organisational Salary Environment and the Gender and Gender/Ethnic Pay Gap in UK Higher Education.
The passion that drove me to do my PhD is the same that excites me to support this valuable resource: I believe that everyone deserves equity and dignity at work. However, good anti-discrimination laws are not enough if women do not have the information to exercise their rights. I got my start analysing UK labour market statistics whilst working at the Trades Union Congress in the Economic and Social Affairs Department. I'm pleased to be able to use that background to keep this valuable public resource updated.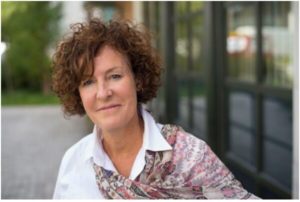 I'm Carol Woodhams and I'm one of the team that is the Equal Pay Portal. I'm an academic and I work at the University of Surrey, however my interest in gender pay gaps extends behind the theoretical and hypothetical. I am also active in campaigning to close the gender pay gap – also pay gaps and pay inequality on other grounds.
I have recently been proud to lead the research and analysis arm of the Gender Pay Gaps in Medicine Review for the Department of Health and Social Care with Chair Professor Dame Jane Dacre, published in March 2020. This is a comprehensive review of a single occupation with a huge pay gap. WE have looked at all the causes, some big and some small. We hope it will be the start of real change for the women who earn so much less in their medical careers.
Equal Pay Portal Founder
I'm Sheila Wild, an award winning equality professional. I have over thirty years' experience of gender pay gap issues at national and organisational level. I acquired my expertise during my time at the Equal Opportunities Commission, where for over a decade I was Director of Employment Policy, and, later on, at the Equality and Human Rights Commission. In 2011 I left the Commission to set up EqualPayPortal.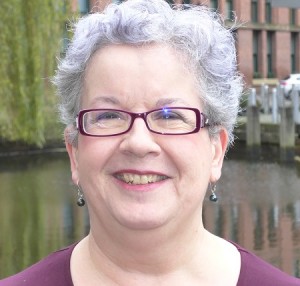 My experience includes commissioning research, preparing the evidence in major equal pay claims, drafting codes of practice, and developing the tools and guidance to help employers to take action to close the gender pay gap and deliver equal pay. I have also shaped legal and public policy initiatives aimed at closing the gender pay gap, including gender pay gap reporting.
Throughout all this I have worked with a wide range of experts in gender equality and equal pay: MPs and ministers, government officials, business groups, trade unions, academics, lawyers, and women bringing equal pay claims, and it's this all-round perspective that gives me a unique insight into what works and what doesn't.
I now share my expertise through EqualPayPortal, through my involvement in research projects, and through seminars, briefing sessions and expert panels. I also advise the advisers on equal pay claims. I broadcast on gender pay issues and am regularly called upon to give evidence to parliamentary committees, including the Business, Energy and Industrial Strategy Committee Enquiry into gender pay gap reporting. I am the author of the CIPD guide to gender pay gap reporting, and I am currently part of the team that has been commissioned by the Department of Health and Social Care to undertake the Gender Pay Gaps in Medicine Review.
I'm a professional writer with extensive experience in report writing, grey literature, magazine and business writing and I am a member of the ALCS.
Alongside my achievements in the gender pay arena, I'm an award winning poet, whose debut collection Equinox is available from Cinnamon Press.
Last updated 19th July 2020
---