About
I'm Sheila Wild, an award winning equality professional. I have over thirty years' experience of gender pay gap issues at national and organisational level. I acquired my expertise during my time at the Equal Opportunities Commission, where I was Director of Employment Policy, and, later on, at the Equality and Human Rights Commission. In 2011 I left the Commission and set up EqualPayPortal.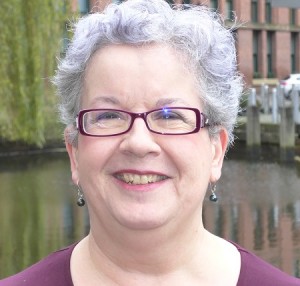 My experience includes commissioning research, preparing the evidence in major equal pay claims, drafting codes of practice, and developing the tools and guidance to help employers to take action to close the gender pay gap and deliver equal pay.
I have also shaped legal and public policy initiatives aimed at closing the gender pay gap, including the current proposals on gender pay gap reporting. Throughout all this I have worked with everyone involved in equality issues: MPs and ministers, government officials, business groups, trade unions, academics, lawyers, and women bringing equal pay claims, and it's this all-round perspective that gives me a unique insight into what works and what doesn't.
I share my expertise through EqualPayPortal, through my involvement in research projects, and through seminars, briefing sessions and expert panels. I also advise the advisers on equal pay claims. I broadcast on gender pay issues and am regularly called upon to give evidence to parliamentary committees, including, most recently, the Business, Energy and Industrial Strategy Committee Enquiry into gender pay gap reporting. I am the author of the CIPD guide to gender pay gap reporting, and I am currently part of the team that has been commissioned by the Department of Health and Social Care to examine the gender pay gap for doctors. You can find out more about this project here.
I'm also a professional writer with experience in report writing, grey literature, magazine and business writing and  I am a member of the ALCS.
Alongside my achievements in the gender pay arena, I'm an award winning poet, whose debut collection Equinox was published in 2016.
Last updated 13th June 2018
---